The world's largest Climate Wizard Installation
Treasury Wine Estates completed a recent expansion of their Bilyara winery at Nuriootpa (Barossa Valley) to consolidate their barrel storage into one site. The project required a HVAC system that could control both the temperature and humidity to the winemaker's specifications (16°C / 70% RH cask hall set point) to ensure the continued delivery of high quality, premium wines.
TWE were able to achieve this with 24 CW-80S Climate Wizard units plus Seeley International Smart Controllers, which is the largest Climate Wizard project in the world to date. After commissioning the first stage and during 33°C ambient temperatures, the units supply air temperature was as low as 13°C holding the cask hall at an ideal temperature and humidity.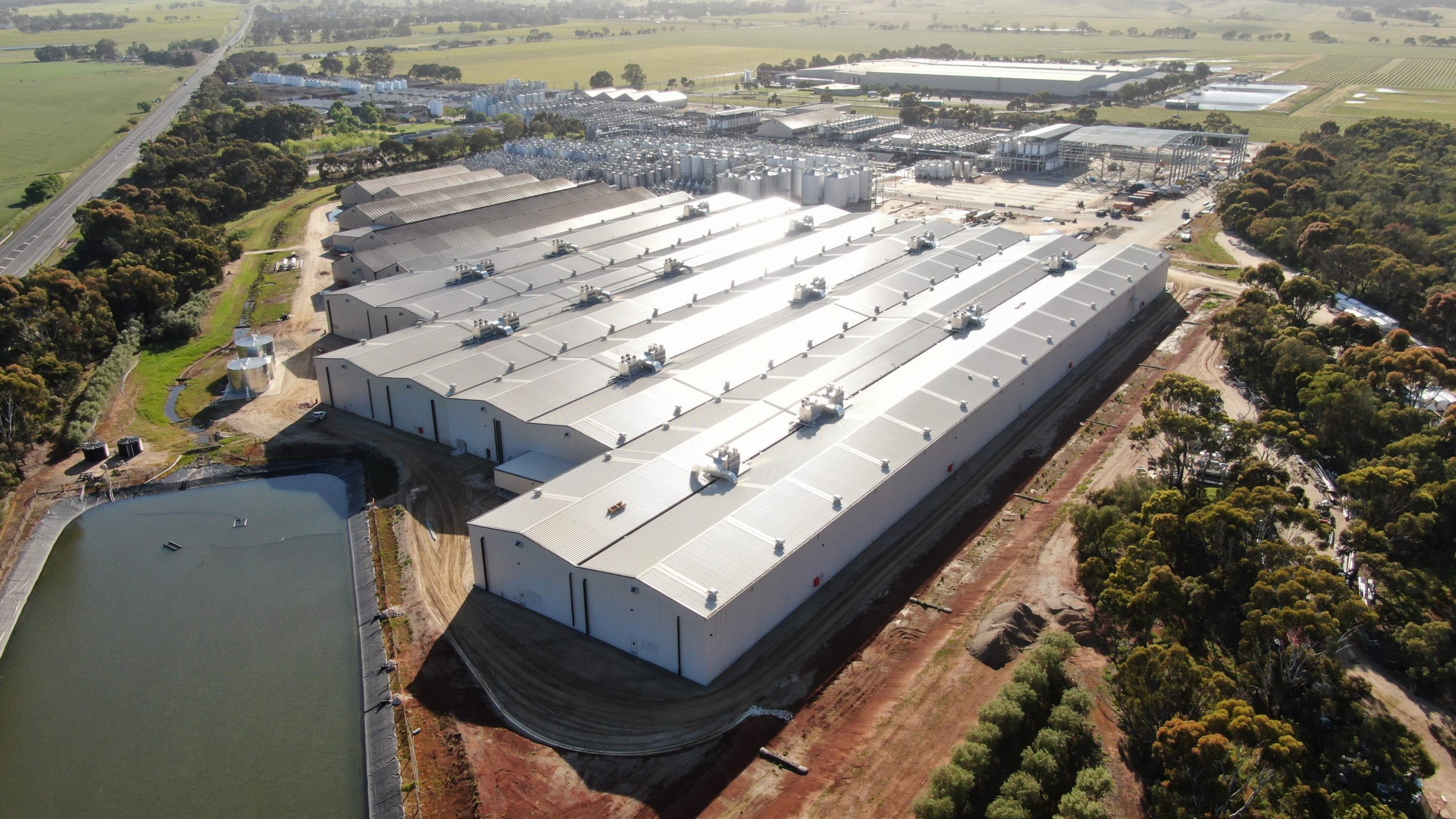 With the first stage delivering exceptional results, the second stage moved rapidly with commissioning in the subsequent 12 months.
Over the 2 stages, the 24 units will be covering a total of 30,280 m2 with the capacity to hold over 100,000 barrels over the 2 buildings.
Stage 1:
14,000 m2 cask hall
11 x CW-80S + Smart Wine Controller
Stage 2:
16,280 m2 cask hall
13 x CW-80S + Smart Wine Controller
The CW-80S units deliver a supply air temperature of 12.5°C and provide 1,060 kW of cooling and a COP of 4.4. By installing Climate Wizard, TWE have benefitted in a 2,006,704 kWh energy saving per annum and a demand reduction of 225kW in peak input power load.
Climate Wizard deliverables:
• Temperature and humidity-controlled Cask Hall to promote premium and repeatable wine maturation
• Minimise "angel's share" evaporation from the barrels. This means less top up and less labour
• Low energy usage, over 2,000,000 kWh in energy saving compared to chiller system
• Low electricity demand requirements, 240kW vs. approx. 465 kW refrigerated
• Does not require skilled refrigeration technician labour to maintain and service, simply clean filters and sump tank
• South Australian manufactured with a strong local after sales support network