World leading HVAC solutions
High performance cooling, heating and ventilation for commercial and industrial applications
HVAC – Heating, Ventilation & Air Conditioning
Seeley International is Australia's largest air conditioning and ducted gas heating manufacturer and a global leader in developing ingenious, energy efficient cooling and heating products. We have a long track record of HVAC expertise, to seamlessly deliver hyper-efficient air conditioning solutions around the world. We see our commercial air conditioning products playing an increasingly important role in the reduction of power usage and emissions for commercial buildings and businesses, globally.
Hyper-efficient indirect and direct evaporative cooling. Delivering 100% fresh, cool outside air for commercial and industrial cooling applications.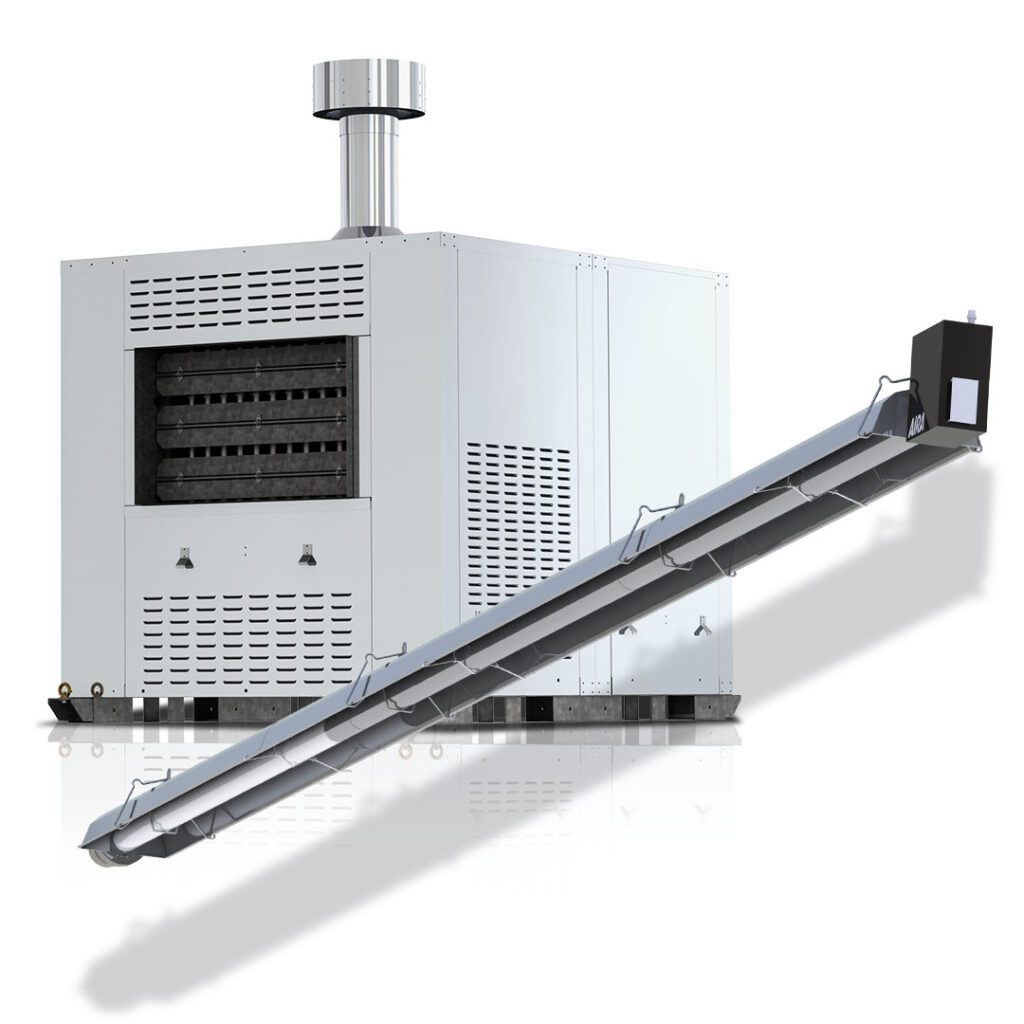 High efficiency ducted gas heating and radiant tube heaters for a wide range of commercial and industrial heating applications. 
Largest evaporative air conditioning contract in the world delivered by Seeley International

Pictured: Mina Tent City – Saudi Arabia
100% fresh, cool, outside air, with no added moisture
Seeley International's advanced Climate Wizard Micro-coreTM technology can be packaged to deliver a total solution approach to your next commercial air conditioning project – offering cooling, heating and ventilation to provide year-round comfort for all types of applications.
The Climate Wizard's unique indirect evaporative heat exchange core provides hyper-efficient cooling of outside air.
Generate 100% fresh, cool, outside air, at temperatures that rival refrigerated systems, with up to 80% lower energy costs compared to refrigerated systems performing the same duty.
That's not only great for reducing power bills; it's also great for the environment. And, no matter how hot it gets outside, The Climate Wizard uses the same amount of power and still delivers 100% fresh, cool air inside.
Climate Wizard has been widely adopted in the winery sector for many years, being used for climate control in barrel halls as well as tasting rooms, warehouses and bottling facilities.
Energy efficient heating for a wide range of commercial applications
Seeley International manufactures an extensive range of commercial gas heating solutions. Sold under the AIRA brand, the range consists of direct fired, indirect gas heaters and radiant tube heating with natural gas or LPG compatibility.
Produced by Australia's largest and most awarded air conditioning manufacturer, AIRA provides economical, high performing and energy efficient solutions for a range of commercial heating applications
Hydrogen Ready
Seeley International has been working with leading industry authorities to ensure that our gas heating products are "hydrogen-ready", meaning they will perform at their best using hydrogen blends to provide the same warmth and comfort that thousands of Australian businesses expect and have been experiencing every winter with AIRAH gas heaters. Learn more.
Contact an HVAC Sales Engineer
Speak to one of our HVAC experts about your requirements...
HVAC - Frequently Asked Questions
HVAC is an acronym for Heating, Ventilation, and Air Conditioning. It encompasses the use of various climate control technologies to manage and maintain temperature, humidity, and indoor air quality in an enclosed space, such as a building or home.
What energy use does HVAC represent in Commercial buildings?
HVAC or HVAC systems account for up to 50% of a commercial building's energy use and are a significant contributing factor for peak energy demand. Seeley International has a range of leading HVAC products that can support the achievement of reduced energy demand and significant energy savings associated with cooling running costs.
How often should I have my HVAC system serviced?
HVAC systems in a commercial environment should be serviced at least once a year to ensure that they are running efficiently and effectively. However, if your system is older or if it is used over extended periods, you may need to have it serviced more often. Contact our Service and Warranty team to access service information on Seeley International commercial products: 1300 650 644.
What are the benefits of having an HVAC system in commercial applications?
There are many benefits to having an HVAC system in commercial buildings. Commercial HVAC systems can help improve the comfort of your employees and customers, and improve the indoor air quality in your building, leading to increased employee productivity, wellbeing and long-term health. Seeley International manufactures an extensive range of hyper-efficient HVAC products to meet the needs of many industry requirements. Speak to an HVAC sales engineer on 1300 475 091.
What are the different types of commercial HVAC systems?
There are many different types of commercial HVAC systems available, including air conditioners, indirect and direct evaporative coolers, ducted gas heaters, heat pumps, VRF and ventilation systems. The type of system that is best for your business application will depend on your specific needs. Speak with an HVAC sales engineer to find out what system will best suit your application on 1300 475 091.
How can I save money on my HVAC costs?
There are a number of ways to save money on your commercial HVAC costs, including:
Installing a high-efficiency system such as Climate Wizard indirect evaporative cooling
Having your system serviced regularly will help it perform efficiently
Using a programmable thermostat
Sealing air leaks
Insulating your building
Seeley International consistently wins awards for new product design, innovation and environmental friendliness.