Ducted gas heating is the easiest, most comfortable way to heat your entire home, and is the ultimate in comfort, safety, reliability and energy efficiency. A ducted gas heater is a whole of home solution that allows you to heat the whole house using just one system. It works by taking air from within the house, heating it then distributing through a series of duct work and outlets in the roof.
Braemar delivers uncompromised quality with an 80 year history of Braemar excellence!
Australian designed, Australian made and Australian owned.
The Renewable Gas Future is Coming
The future of home heating
Gas has a future, and that future is clean and green.
The answer is embracing the transition from natural gas to green hydrogen or renewable gas like biomethane. Using the infrastructure and appliances we already have, in a cleaner, greener way. This is a transition already under way in Australia.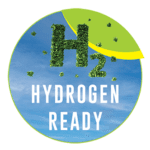 Benefits of Heating with Natural Gas
The Braemar Ducted Gas Heating Technology Difference
Maximum efficiency with our InShot Burner™
Thorough air/gas mixing for clean, efficient combustion.
No pilot light ensures the heater works everytime
Electronic ignition guarantees reliable ignition.
No standing pilot saves wasted gas when heater is not being used.
Quiet operation with variable speed combustion fan
Combustion fan effectively expels all combustion gases outside.
Use less energy with heater output modulation
Our Modulating Gas Control can burn from 100% gas rate all the way down to 6% gas rate on our 7 star equivalent2 heater range when zoned3.
Australian Gas Association (AGA) tested and certified
Multi level safety controls standard on all of our ducted gas heaters.
Integrated control system monitors all heater, flame sensor and safety functions.
Flexible installation for all types of homes
Unit can be safely installed inside the roof, under the floor or outside the house.
Ducts can be installed in the ceiling or under the floor.
Ecostar®
Tri-Action™ heat exchanger
Standard on 6 and 7 star equivalent2 ducted gas heaters.
Maximum heat transfer in minimum space.
Corrosion resistant.
Use less electricity with our inverter motor
Australia's first and only inverter motor for ducted gas heating, available on the 7 star equivalent2 range only.
The star rating on your ducted gas heater helps you compare
how much gas your heater will use.
Saving over 1 and 5 years, compared to a 3 star heater
Replacing your old heating system?
Replace your old heater and SAVE!
If you are undertaking a renovation, or have an older inefficient system, there are many compelling reasons to stay with, or change to, ducted gas heating. Ducted gas heating has advanced considerably in the last 20 years, providing significant efficiency savings and performance improvements. Replacing an old system with a new Braemar ducted gas heating solution can deliver you significant savings on your energy bills.
Compared to an older 1.5-star ducted gas heater
Harness the
power

of Australian Made
Built by Australians, for the Australian climate
Seeley International is proudly a 100% Australian owned company, designing and manufacturing world-leading air conditioning products for Australia and the world. As Australia's largest air conditioning manufacturer, we are a global leader in developing ingenious, energy-efficient cooling and heating products.
Being made in Australia, you can rely on build quality, availability of parts and after sales service. We're extremely passionate, and dedicated to strengthening the Australian economy, supporting local employment and building on the skills of our workforce.
Dependent on your home location
Take advantage of huge savings with local gas distributor rebates in your area.
Braemar 4-7 Star Ducted Gas Heaters
Engineered for ultimate efficiency
Suitable for internal installations
Zoned-heating capability
Superior temperature control
Max heat transfer in minimum space
Add-On Cooling not available
Braemar Ecostar & Supernova
Zoned-heating capability

Braemar Add-On Cooling system available for selected models

Reduced running costs

Selected models available in propane
Zoned-heating capability
Braemar Add-On Cooling system available for selected models
Superior air flow
Reduced running costs
Small cabinet on selected models for easier installation
No drain required on selected models
Selected models available in propane
Side access on selected models – ideal for tight installation spaces
Compact size on selected models, ideal for small space installations
Zoned-heating capability
Braemar Add-On Cooling system available for selected models
Braemar Gas Space Heaters and Wall Furnaces
We have a range of gas space heaters and wall furnaces to suit any sized room, in a variety of configurations. Using leading-edge technology they deliver maximised energy efficiency and savings in running costs. Our gas space heaters and wall furnaces provide you with ultimate comfort combined with a stylish design.
Add-on Cooling for Gas Heating
The ideal solution for whole of home comfort, complementing a new or existing Braemar ducted gas heating system3
Add-on cooling systems are specifically designed to complement a new or existing4 Braemar ducted gas heating system. Compact and economical to run, it can be installed at the same time as a heating system, or added later.
The same ductwork and grilles from your Braemar ducted gas heating will be used for the add-on cooling system to provide refrigerated cooling.
Save up to an extra 60% on running costs with zone control5
Zoning your home's new ducted gas heating system can deliver up to 60% more savings5 on top of your star rating choice when you select the gas heater unit. Heating only selected rooms or zones in your home when you want to, means you aren't paying for heating certain areas of your home unnecessarily.
Flexible zoning options available subject to individual house design.
Ducted Gas Heating - Standard Zoning
Ducted Gas Heating - Central Control Zoning
Ducted Gas Heating - Complete Comfort Zoning
Controllers and Smart Home Integration
MagIQtouch®
Next Generation Controller
Advanced MagIQtouch® next generation smart controller. Easy to use, intuitive touch screen control.
Control your cooling and heating comfort needs from one smart touch screen.
MagIQtouch®
Smart Home Integration
Control your cooling and heating directly from your pocket or with your voice via smart apps like Google Assistant.
Control temperature, fan speeds and zoning with your voice via smart apps.
Frequently Asked Questions
How does ducted gas heating work?
A ducted gas heater is a whole-of-home solution that allows you to heat the entire house using just one system. It works by taking air from within the house, instantly heating, then distributing it through a series of ducts and outlets through the ceiling. The actual heater is often located in the roof space, to ensure an ultra-quiet and seamless experience, delivering cosy, warm air throughout the whole home, from the moment it is switched on.
What is the difference in star rating of gas heaters?
The higher the number of stars, the more efficient the appliance, meaning greater annual savings on your running costs. Braemar is the only gas heater brand in Australia that has a 7 star equivalent star rating.
Is gas heating cheaper than electric to run?
Braemar ducted gas heating running costs are lower than electric heating running costs. With Braemar gas heating, the modulating gas control in conjunction with its micro-processor-controlled burner, efficiently burns the right amount of gas for any given situation. It can burn from 100% of the gas rate all the way down to a mere 6% of the gas rate, on our 7 star equivalent¹ heater range, with zoning, saving lots of money on gas usage. Gas heaters can heat up rooms quicker and more efficiently than whole of home electric heaters.
¹ Star rating equivalent. Based on Australian Gas Association's results calculated in accordance with the testing methodology in AS/NZS5263.1.6:2020.
Gas heaters are extremely safe, so long as they are maintained and serviced regularly. A flued gas heater is considered to be safer than an unflued gas heater.   
Renewable gas refers to gaseous fuels produced from renewable sources or sustainable processes. Common forms of renewable gas include renewable hydrogen and biomethane, which can be used in the same way as natural gas is today. Both renewable hydrogen and biomethane have the advantage of being produced from sustainable and carbon-neutral sources. By blending and ultimately replacing natural gas with renewable gas options, existing infrastructure can continue to be used and people can continue to use gas.  Learn more: Australian Gas Networks - Renewable Gas.
Do gas heaters need to be serviced?
‍Yes, gas heaters do need to be serviced at least once every two years to ensure optimum operation and safety. This work should only be carried out by a licensed and qualified gas fitter. However, some heaters may need more frequent servicing due to more frequent use, or the environment they operate in. Please contact your local service agent for their recommendation.
When should I replace my gas heater?
Heaters do not last forever. Some older heaters cannot be repaired for safety reasons and sometimes spare parts are not available. If your heater is very old (around 15 to 20 years), it may be worthwhile having a chat with your service agent, to get their recommendation. Replacing an older heater will give you access to the latest technology, which is also more energy efficient (up to 7 star equivalent1 energy efficiency rating), saving you significant money on the running costs.
¹ Star rating equivalent. Based on Australian Gas Association's results calculated in accordance with the testing methodology in AS/NZS5263.1.6:2020.
Will gas heating work without electricity?
If you use a ducted gas heater or gas wall furnace to heat your home, it won't work without electricity. Although they use gas as a primary source of fuel, the internal components, such as the fan, require electricity to function.
Can I heat different rooms in my house to different temperatures?
Yes, by using a controller with the functionality to set different temperatures in designated zones within the house. Simply discuss which rooms can be included in each heating zone, when organising installation of your gas heating system.
Data is based on: Gas price = 2.812 c/MJ • House Size – 240 m² x 2.4m ceiling height • Operation hours per year • 600 hrs (100 days at 6 hrs per day) – based on AS/NZS5263.1.6:2020 House Heat load – 0.2 MJ/h/m³ – based on AS/NZS5263.1.6:2020 • Annual Energy Consumption (AEC) for different star rated heaters based on AS/NZS5263.1.6:2020 • 3.0, 4.0, 5.0, 6.0, 6.8 and 7 star equivalent rated ducted gas heating systems. Note: These figures may vary for individual situations due to variation in factors such as gas price, house size and insulation, heater usage patterns, the area heated, how long you run the heating for, your thermostat settings, your local climate etc.
Star rating equivalent. Based on Australian Gas Association's results calculated in accordance with the testing methodology in AS/NZS5263.1.6:2020.

Only Braemar extra air model heaters are designed to be paired with Braemar add-on cooling systems. For the Add-on cooling range, the Invertair

TM

indoor units are manufactured in Australia (from local and imported components).

Applicable to installations where airflow requirements and duct design are suitable. Not all models of Braemar ducted gas heaters are suitable for add-on cooling, so please check with the dealer.
Actual savings achieved will depend on the number of zones and controls installed, actual zone usage pattern, temperature settings, outside temperature, house size and room layout, house insulation, number of outlets, zone system design. Zoning savings are based on: • A range of assumed zone configurations, usage profiles and zone set-temperatures, with energy consumption reduced due to not heating the whole house all of the time. • Individual zone temperature control (a single MagIQtouch® controller in combination with air temperature sensors, or multiple MagIQtouch® controllers)